Experiencing life in all its various facets and giving art
new dimensions
"Our central themes are devoted to the change of reality and the diverse sense of time. This is reflected in numerous pieces of our interactive artworks, always presented in a new composition, questioning current values."
Frauke & Dietmar Nowodworski
atelier unna
Art in Unna / North-Rhine-Westphalia Germany
The atelier opens every first Sunday of the month:
2 pm to 6pm and after special appointment.
Massener Straße 24
59423 Unna
FON: +49 2303 918480
The atelier is only 1 minute walking distance from the Centre for International Light Art Unna
arthaus:nowodworski is located in one of Unna's second oldest buildings (1581), made of half-timbered framework. In connection with the objects and kinetic art of Frauke and Dietmar Nowodworski, the interior creates a special choreography. With our artworks we create a liaison between a diversity of material and motion, which attracts the visitor not only on the intellectual , but also on the emotional level. While the sculptures overflow with wit, joie de vivre, irony and poetry, on a second view they also permit thought-provoking ideas.
Further artworks you'll find in the gallery ARTLET-studio Münster / Germany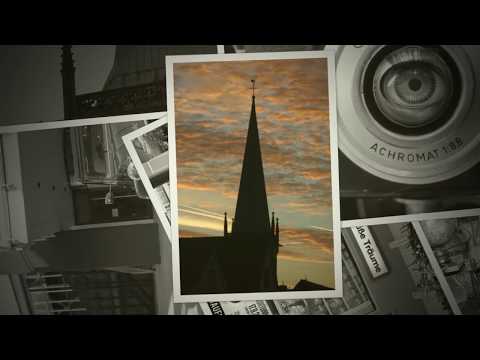 KunstOrtunna arthaus:nowodworski
ART EXPERIENCE 03.02. - 15.09.2019
The artist duo Frauke and Dietmar Nowodworski are presenting a new room installation: HABITAT
A kind of food for thought regarding diverse habitats as well a space of mental freedom. Historic ambience paired with current themes of kinetic sculptures in a retro trend invites the visitor to experience art with humor as well as poetry. The artists use existing everyday materials while view in them something completely new, not predictable.
A new dimension of reality, which the observer will discover as well.
Outdoor Projekt Garten Mille Fiori Unna/NRW
ART is our Revolution
Besetztes städtisches Grundstück: Freiraum für Pflanzen,
Tiere und Menschen als Kunstprojekt ermöglicht durch Frauke
und Dietmar Nowodworski.
Start: 28. April 2019, seitdem ständig im Wandel, inzwischen
Ruheoase mitten in der Stadt.
24. August 2019  16.30 Uhr   Event mit Lesung & Musik
EXPEDITION
NEUES ENTDECKEN, ERFORSCHEN UND
DIE SEHNSUCHT NACH DER FERNE ...           arthaus:nowodworski  ist die Nr. 7
Am KunstOrtUnna- Wochenende kann jede*r eine künstlerische
Entdeckungsreise durch 27 KunstOrte antreten. Unbekannte Gefilde
gilte es, auf dem Rundgang durch Ateliers, Künstlerhäuser, Museen
und individuelle Ausstellungsorte zu erforschen.
www.kunstortunna.de
13.9.2019    18 Uhr    Vernissage in der Ev. Stadtkirche Unna
Öffnungszeiten der Kunstorte :   Freitag 20 - 22 Uhr    Sa/So  11 - 18 Uhr

Passion Le Sud 3. November 2019 bis 05. April 2020